Posted by Erin Lewis on Oct 26th 2022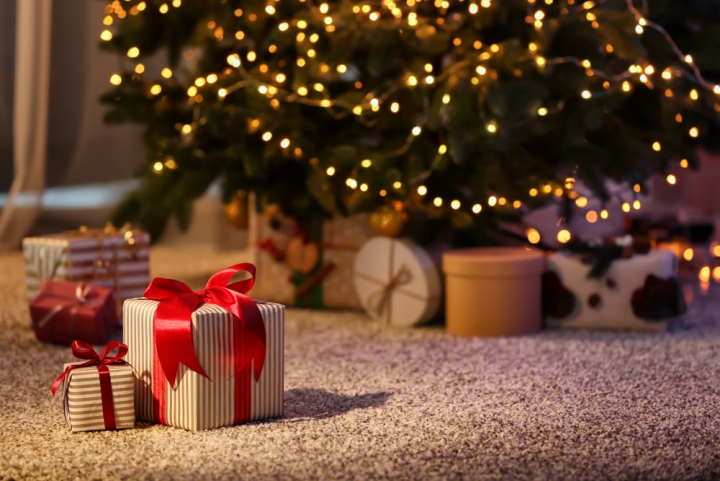 Sometimes, the glitz and glamor of the holiday season can get in the way of one of the most important meanings of Christmas: spending time with the ones you love. Finding ways to celebrate your family members and close friends while you gather for the holidays can be a great reminder of how special the most wonderful time of the year can truly be.
Gift giving is a simple way to remind your loved ones how much you appreciate them. But finding the right present that represents your bond and connection can bring the true meaning of Christmas back in focus. Personalized family ornaments, for example, make the perfect gift for your mother, father, siblings, or grandparents to enjoy, or a friend who just started their own family.
Here are a few of our favorite family Christmas ornament ideas to consider:
1. Personalized Gingerbread House
Is there anything more nostalgic about Christmas than a gingerbread house? Bring this classic family tradition to the Christmas tree with the Candy Cane Lane Gingerbread House Ornament. Adorned with colorful crystals and a section for personalization, you can add the family name directly to the ornament for a perfect custom decoration.
2. Personalized Snowflake Stocking
The stockings don't only have to hang from the mantel this year. Add a few cute personalized Snow Flake Stockings to the mix for the family to enjoy for years to come.
3. Personalized Christmas Wreath
Looking for a tree ornament idea for the family that's on the subtle side? A simple Winter Wreath Ornament with an engraved initial can add a touch of personalization to the tree without going overboard.
4. Personalized Family Tree Sun Catcher
For a unique ornament that can exist away from the Christmas tree, consider the Personalized Family Tree Sun Catcher Ornament. This customizable piece can grow as the family expands, with an option to hang metal engraved tags from the bottom of the ornament with everyone's names. This makes a sentimental ornament idea for the tree, but you can also hang it from a Sun Catcher Ornament Window Hook to put on display for the neighborhood to see.
Shop Wendell August Forge for the Best Family Ornament Ideas
Personalized ornaments make great gifts; going the extra mile to make something super special for a family member or friend is the perfect way to show your holiday spirit.
Searching for a sweet custom family ornament idea, but you're not sure where to start? To help you create new memories with the ones you love most, we've assembled an incredible collection of Christmas ornaments for families.

Shop Wendell August Forge this holiday season and beyond for your personalized family ornaments.