Posted by Erin Lewis on Jul 7th 2022
6 Personalized Gift Ideas for Her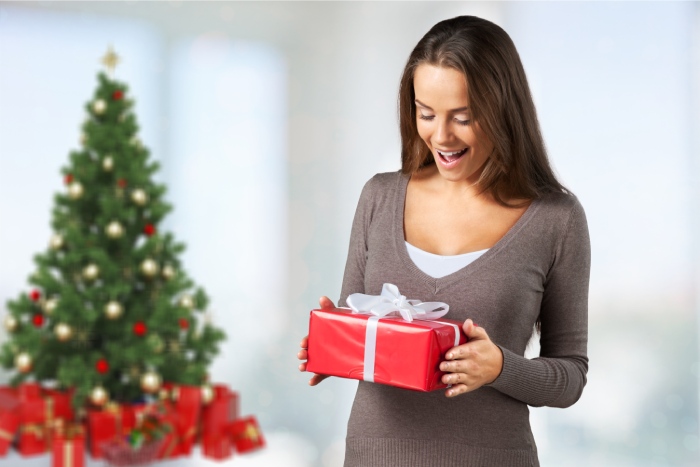 We know how challenging it can be to find the perfect gift for the wonderful women in your life. Whether you are looking for a birthday gift for your wife, a Christmas gift for your mother, or a keepsake for your daughter, you'll want to find the perfect personalized gift ideas for her special day.
To help you to find the best unique gift ideas for her, we've compiled a short list of a few of our favorite treasures.
Birthday gift ideas for her
Birthdays are so wonderful. They are the perfect time to show this special woman just what she means to you. What could be better than a personalized metal gift from Wendall August Forge?
Perhaps the woman in your life would enjoy a beautiful Prayer Bowl. Our polished aluminum Prayer Bowl features an engraved, stylized cross in the center which is accented by a stunning crystal. The outside rim of the bowl bears the scripture of Mark 11:24: "Therefore I tell you, whatever you have asked for in prayer, believe that you have received it, and it will be yours."
Or perhaps she would appreciate our Butterfly Daisy Heart Jewelry Tray. This handcrafted jewelry tray is perfect for the dresser or by the bed and promises to keep her jewelry safe.
Christmas time: Custom gift ideas for her
This Christmas, give her something truly special–a custom gift made just for her. If she's the life of the party, consider our Amalfi Small Horizon Serving Tray. in a stunning Italian style, this lovely hand-crafted serving tray perfectly combines modern and traditional touches, making it work with any decor. And it can easily be custom engraved on the back, making it a git she'll treasure for years.
If she loves to decorate for the holidays, what could be better than a custom ornament featuring her birthstone. With a unique design, a beautiful and vibrant crystal gemstone, and a message engraved on the back, this is a perfect personalized gift for her.
For Mother's Day: Engraved gift ideas for her
For Mother's Day, why not treat mom to a custom engraved gift that she can't find anywhere else? Our Personalized Family Tree Sun Catcher Ornament, for example, can be utilized year-round and engraved with your last name and the names of the mother's children.
Or in a completely different direction, you may give mom a gift that keeps on giving. Our Floral Monogram Initial Wine Glass can feature mom's initials emblazoned in aluminum among beautiful flowers. The monogram is affixed to a wine glass.
When it's time to find that unforgettable gift for an unforgettable woman, Wendell August Forge has one that's worth the unexpected "wow". Our unique ladies' gifts have been artisan-crafted since 1923 at our Pennsylvania factory. Both modern and vintage for women are a magical way to surprise your significant other, mother, daughter, or close friend on a big day. We also offer personalization on gifts for her, so she'll treasure them even more.