Posted by Erin Lewis on Jan 12th 2023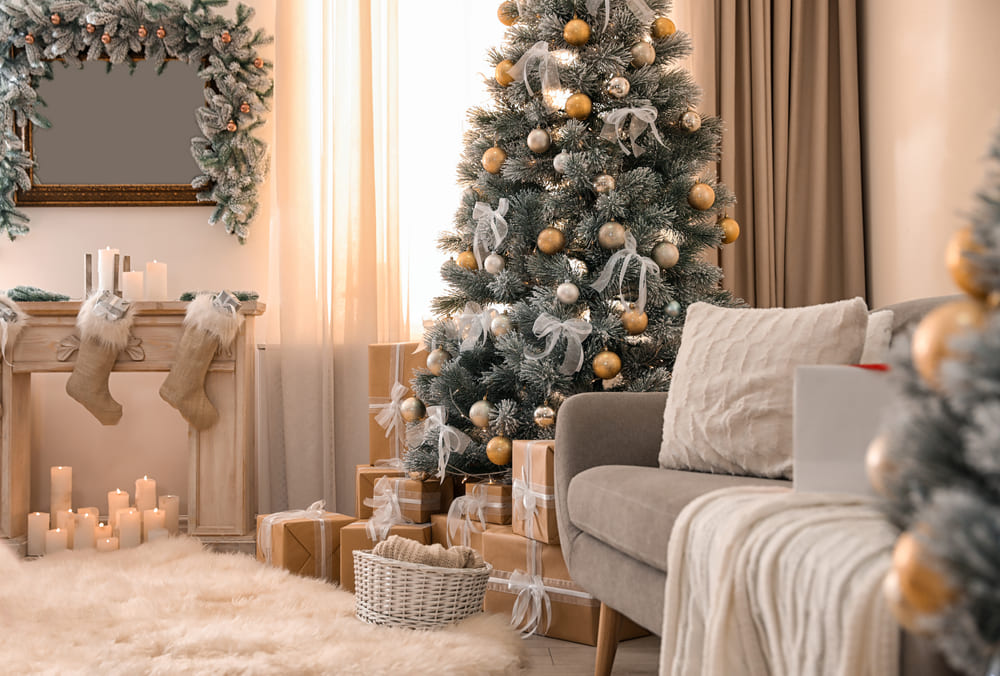 The holidays are right around the corner. Looking for Christmas tree themes? You've come to the right place. Here are some of our favorites.
1. Rustic Nature Theme
Rustic chic decor has been gaining popularity over the years and this Christmas is the perfect time to embrace it. Adding nature to your holiday decor can bring an element or warmth into your home.
These Christmas tree theme ideas blend raw elements like using burlap ribbons on the tree to contrast classic ornaments. You could also use ornaments like our butterfly ornament or our dragonfly ornament. Wooden trinkets and pine cones can beautifully accent a Christmas tree with this Christmas tree decorating idea.
2. Birthday Blessings
Finding the perfect themed Christmas tree ideas can be difficult when the holiday is shared with a birthday. Embrace the two with our birthday ornament. Use this opportunity to go outside the typical red and green color palette.
You can make December's birthstone, turquoise, your main color. You can even use our December birthstone ornament. Silver works well with turquoise so you can add some silver ribbons and garlands to make your tree pop this year. You can even use a personalized ornament to make the holiday even more special.
3. Christmas Characters
The best Christmas tree decoration themes can sometimes be the most simple. Dedicate this holiday season to you and your family's favorite Christmas characters.
You can stick to the traditional palette of red and green and add accents with our selection of ornaments. You can choose anything from Rudolph the Reindeer to Frosty the Snowman. To get the family involved, you can let them create some homemade ornaments with their favorite characters. Let your Christmas tree decoration theme tell a story.
4. Copper and Teal
Are you bored of the traditional Christmas palette? You can do something unique with your color ideas for Christmas tree decorating themes. Skip the silver and gold—use copper as your main metallic finish this year. Copper still has a traditional feel to it, and when paired with teal, it gives a fresh take on holiday decorating.
Using our copper Angel of Peace ornament or our copper Home for Christmas ornament is perfect for this.
5. Pops of (Candy) Colors
Step far out of your comfort zone and embrace color. Our lemon yellow glass ornament and our cobalt blue glass ornament are perfect for brightly colored Christmas tree ideas and themes. Pick your favorite colors and let them be the centerpiece for your tree.
You can also buy empty Christmas baubles and fill them with brightly wrapped candies. These baubles add pops of color and they make an excellent treat for your family and friends during the holidays.
Get in the Holiday Spirit with Wendell August Forge
Decorate your tree and spend time with your loved ones. You can also send our wonderfully handcrafted ornaments to your friends and family as the perfect keepsake.
Give the perfect gift or add a special ornament to your own tree. Here are our favorite ornaments under $30.