Posted by Erin Lewis on Feb 1st 2022
At Wendell August Forge, We Have the Unique Tree Toppers for You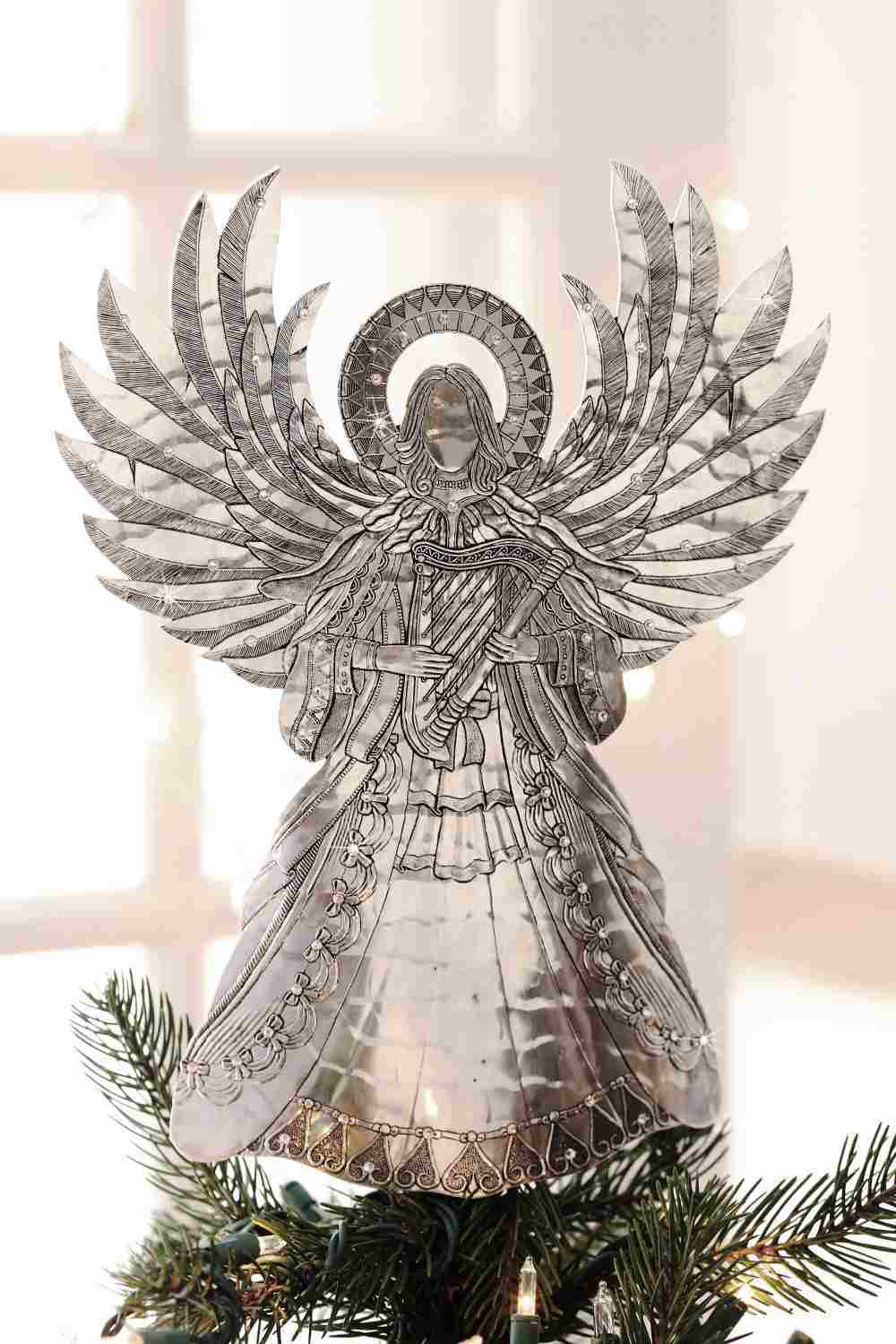 When Queen Victoria and Prince Albert first topped their Christmas Tree with a porcelain replica of the Angel Gabriel, little did they grasp the tradition they had initiated. Almost 180 years later, we're still collecting firs, placing them in our living rooms, and decorating them with ornaments and tinsel. Whatever your personal decor preferences, we at Wendell August Forge have a selection of unique tree toppers to satisfy the Christmas spirit in even the Scroogiest among us. From elegant contemporary favorites, such as the Wintersong Snowflake Tree Topper with Swarovski Crystals, to traditional staples such as our hammered aluminum Nativity Christmas Tree Topper, Wendell August offers delicate, lovely designs that look gorgeous atop the Christmas tree.
Each of our unique tree toppers is expertly hand-forged at Wendell August, America's oldest and largest forge. We have been crafting ornamental metalware and elegant giftware since 1923, when coal mine owner Wendell McMinn August contracted one of his mine's blacksmiths to forge door latches for his home—thus, a new business was born. Almost a century later, Wendell August is still dedicated to crafting metalwork of enduring beauty, and utility. Like any work of art, each of our pieces tells a unique story. From the die engraver's signature hidden in the cast, to the mark of the craftsman hammered on the back, each of our pieces in a one-of-a-kind celebration of our craft. Each of our pieces is created using an eight-step process that has its roots in ancient metalworking techniques brought over to Pennsylvania from the old world. Instant gratification and mass production may have become the norm in our culture, but time-tested traditions, and "made in America," have never gone out of style at Wendell August.
Brighten up your life with a Christmas Tree. Its sparkle and lights and everythign nice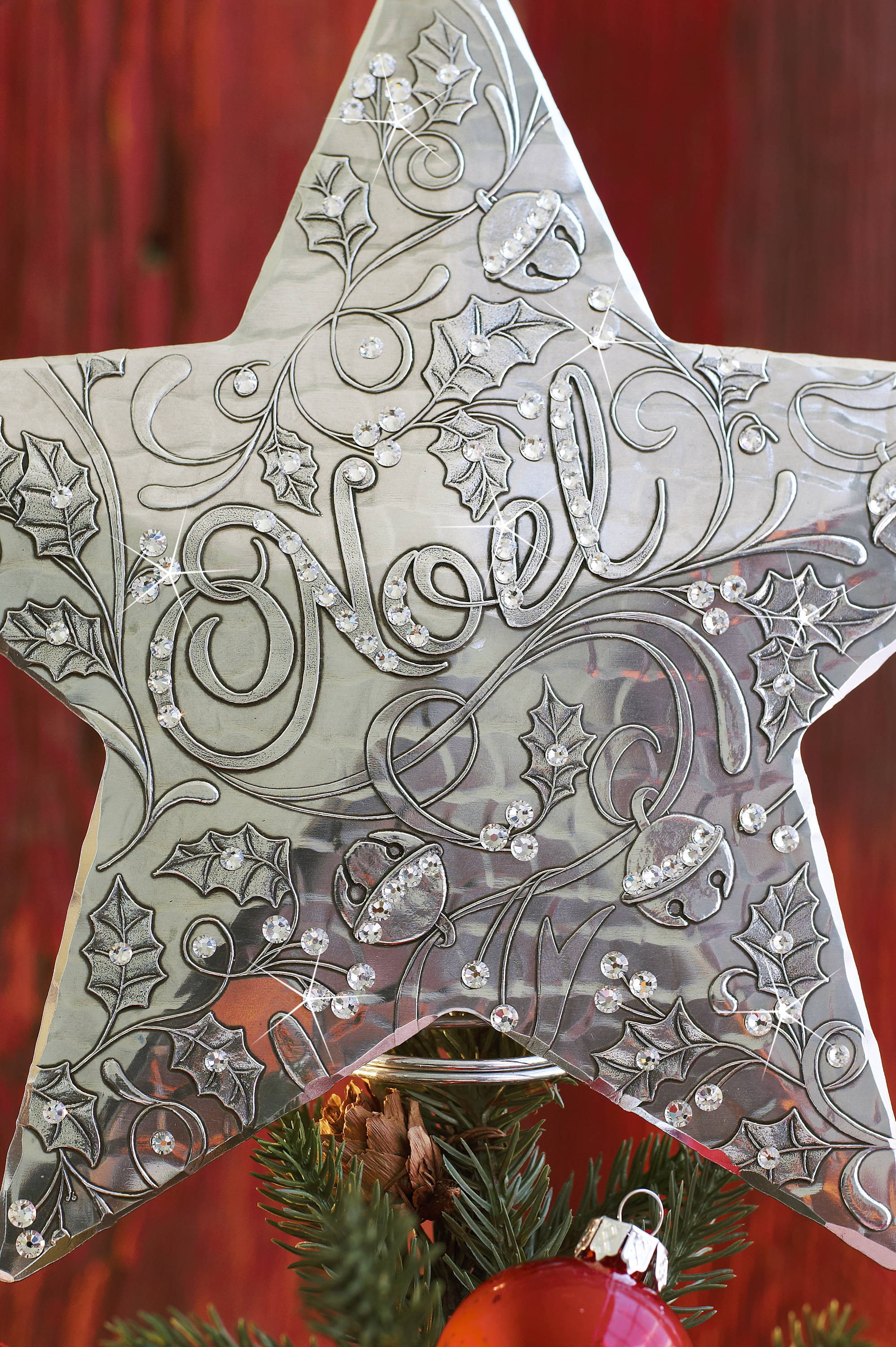 Just check out our unique tree toppers:
Adorned with Austrailian crystals, our handcrafted Angel of Harmony Tree topper will be a stunning addition to your Christmas tree. Designed by international artist, Alex Konahin, and based upon the angel Chamuel, whose God-appointed mission is to bring peace to the world, protecting loved ones from fear, this angel is here to help us to find the courage to face adversity when all seems lost. He is here to help us find our purpose, whether it be in our careers, our relationships, or our family. This angel is made from beaten aluminum. He is the angel of peaceful relationships, and in his hand, he holds the traditional harp, ready to make true the saying: "Love is a friendship set to music."
Or pick up our Nativity Christmas Tree Topper. With the Baby Jesus, Mary, Joseph, a donkey, and two sheep, this handcrafted Aluminum tree topper is the perfect addition to your family's tree. The original tree toppers, back in the Victorian days, were either angels or stars. The stars symbolized the star of Bethlehem, which can be seen from the window of this nativity scene's barn. Appearing first in the Gospel of Matthew, the Star of Bethlehem is a miraculous sign that brought the wise men from the east to Jesus, bearing gifts of gold, frankincense, and myrrh.
If you're really looking to splurge, check out our Wintersong Snowflake Tree Topper with Swarovski crystals embedded in its burnished, hand-beaten aluminum. Ten inches in diameter, this topper features an intricate snowflake design that looks lovely atop any Christmas tree. Pair it with a few of our snowflake ornaments, and icicles, to really achieve a beautiful wintery Christmas decorative scheme.
Christmas tree toppers combine tradition with beauty. Whether the youngest or the oldest person in the family is responsible for topping the tree, the tree topper tradition continues to warm hearts and gather families around the world. Wendell August Forge has unique tree toppers that will last a lifetime. These durable decorations will continue to look beautiful throughout years of use. Choose from our handmade and delicately designed snowflake and star toppers and celebrate a tradition this year with a gift that everyone will love.
As America's oldest and largest forge, our quality is rooted in a century of Pennsylvanian craftsmanship. Since 1923, we have used hammers, fire, and metal to craft art. From the gates of the great Alcoa company, we have been privileged to be a part of America's history and your history. Today at Wendell August Forge, our mission is to help you celebrate by creating unique tree toppers for you to treasure. Our craft is meaningful to us because life's special moments are meaningful to you. Christmas is a tradition that had endured for thousands of years, just as we have endured, as we continue to endure, for our loved ones and our friends.
Our pieces of functional art are designed to bring a feeling of special occasion to your everyday life in a uniquely American way. We take our time so you can celebrate yours.