Posted by Erin Lewis on Sep 29th 2022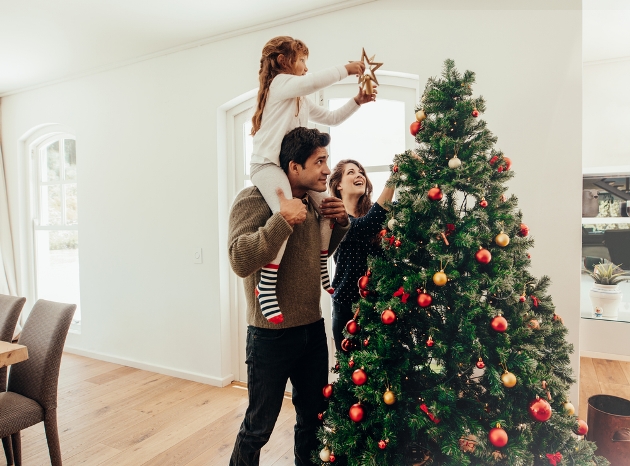 There's a reason they call the holiday season the most wonderful time of the year! Is there anything more magical than spending time with the ones you love in spaces dazzled with festive Christmas decor? There are so many small, yet lovely details that make decorated for the holidays such an enjoyable responsibility.
The Christmas tree, specifically, is the perfect place to showcase your style and creativity, all while celebrating the birth of Christ and the holy sanctity of Christmas day. Topping the tree with an angel instead of a star is one way to embrace the true meaning of the holiday, but adding lovely angel ornaments around the tree can make the sentiment even stronger.
Here are four angel tree ornament ideas to add to your collection:
Guardian angels have a reputation for watching over us and offering protection in our day-to-day life. Bring this symbolism to life with this handcrafted Christmas angel ornament, your own small guardian angel who can watch over your home during the holiday season. This ornament also comes with a card with an inspirational message to cherish for years to come.
Friendship is one of the most valuable things in life; it's a bond that brings people together no matter the circumstance. Whether you're looking for a gift for a friend or you want to remind yourself of the importance of strong friendships, this angel Christmas ornament is a handcrafted ornament that looks great on any tree.
A picture is worth a thousand words, and a picture enclosed in angel wings may be worth even more. Our Angel Wing Picture Frame Ornament offers a sweet approach to showcasing your memories during the holiday season.
While life is full of positive, inspiring moments, there are aspects that also make it a complex feat to endure. This beautiful angel teardrop ornament can be hung on your Christmas tree as a reminder that everyone is capable of healing and growth, and hope remains steadfast.
Find Your Holiday Accessories at Wendell August Forge
Whether you're searching for unique angel Christmas tree ornaments, tree toppers or nativity sets, Wendell August Forge has everything you need to ring in the Christmas season with style and grace. We also offer personalized ornaments and other accessories if you're looking for a custom gift for a family member or friend.
No matter how you plan to celebrate the holiday season, we can help you make Christmas Day even brighter and more magical than the last. Shop our Christmas assortments today.