Posted by Erin Lewis on Jun 23rd 2022
Personalized Wedding Gift Ideas for the Bride and Groom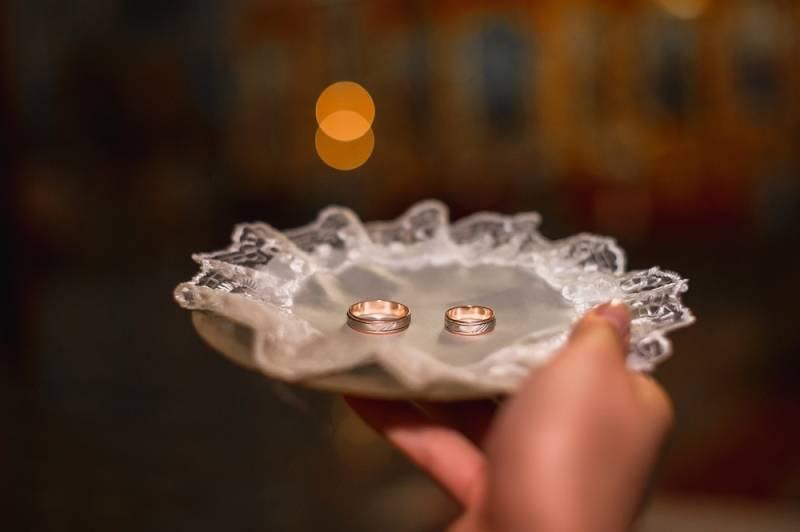 Weddings are busy affairs, and it can be difficult to coordinate all the activities. A wealth of memories are made, but if you don't pay attention, they will fade and be lost for good. That's why wedding keepsakes are so important. They make great options to surprise newlyweds.
These are often uncommon goods. It's not your typical wedding gift idea, but that makes it so much better than the typical gifts on the wedding registry.
Here are some of our favorite unique wedding gift ideas.
Faith, Hope and Love Wedding Plate
A plate like this can serve many functions at a wedding. It doesn't need to be wrapped up in a package, but it can be an integral part of the ceremony. The ring bearer can walk down the aisle carrying this gorgeous plate with the words, "And now these three remain: Faith, Hope, and Love, but the greatest of these is Love" and underneath a pair of lovebirds sitting on a branch are the couple's names.
It doesn't matter if this plate is carried on it, eaten from, or lays beside the china setting, it will always be a perfect keepsake of that magnificent day.
Vintage Damask Round Tray
Speaking of wedding cakes, imagine the cake resting on this elegant bronze tray. This vintage Damask round tray is made of bronze and measures 15.5 inches in diameter. It's also an ideal housewarming gift for any couple, and it will hold cakes and memories for years to come.
Pair it with the Vintage Damask Hostess Tray, the Vintage Damask Truffle Tray, and the Vintage Damask Coaster set and you'll have a complete gift set.
Love Birds Photo Frame
The Love Birds Photo Frame is a perfect-personalized gift for the newlyweds. With a beautiful picture of the married couple and a personalized wedding date engraved, so they can always remember their special wedding day. It looks great on a desk, a bookshelf, or an end table, and it will serve as a constant reminder of the couple who are so in love.
Floral Monogram Coaster
What better way to remember the love of your life than with a set of metal coasters etched with your new name on them? Gorgeous with any letter, these aluminum coasters are a perfect wedding gift that the happy couple will use day in and day out, always remembering their blessed day.