Posted by Wendell August Forge on Sep 21st 2023
Finding the perfect gift can be tricky. What do they need, or like? Will they like what you found? How can you show how you feel during the holidays?
Coming up with the perfect personalized Christmas gift ideas for family can be even trickier. That's why we've created this guide with seven of the best personalized Christmas gifts for family to help you choose.
From soft and cozy items to home decor and funny gag gifts, this guide has everything you need to pick the best personalized Christmas gift for family and friends.
1. Soft & Cozy
When in doubt, choose something soft and cuddly. Who doesn't love a cozy blanket or super soft throw pillow? There are tons of places online to find super soft throws, blankets, pillows, and more that you can personalize to make a great gift.
You can personalize these soft and cozy gifts in a few different ways. Add an image of a beloved pet, or a family photo full of loved ones. Or, create a family tree that shows all the members of your family on a cozy throw blanket.
One of the reasons customized blankets or pillows make one of the best personalized Christmas gifts for family is that they're functional as well as thoughtful. Your family member can use a blanket or decorative pillow all year round, not just at the holidays.
2. Family Photos
Family photos can go a few different ways as a gift. You can take photos as a family together and gift the prints to Mom, Grandma, or anyone else who would love a framed photo in their home.
Or, you can personalize a photo frame and use that as a gift. Many places online give you the option to add a name, family name, or short phrase to a picture frame, making it a great personalized gift.
You can even combine these two options into one super thoughtful gift. Take a photo of your family all together and don't forget the pets! Then put it in a personalized frame to complete the gift.
3. Home Decor
In a similar vein to family photos, home decorations make great personalized gifts for Christmas. There are tons of places where you can create customized wooden signs to hang in your loved ones' homes, garages, or even by their pool.
These signs can feature meaningful images to your loved ones, phrases that bring them comfort, or their family name and the names of their kids. Regardless of what you actually put on the decor, it's a great way to help your loved one spruce up their home with something meaningful to them.
4. Furry Friends
Speaking of pets, there are tons of different personalized family gifts for Christmas that you can create using the name or image of your furry family member.
Go the fun and silly route by putting your pet's face on socks, phone cases, or even t-shirts. These colorful and personal gifts will be sure to put a smile on your loved one's face and let them take their pet wherever they go.
There are also plenty of companies and artists online who you can commission to create a life-like pet portrait. Whether your furry friend is still running around your home or being remembered fondly, a portrait is a great way to keep them in your thoughts.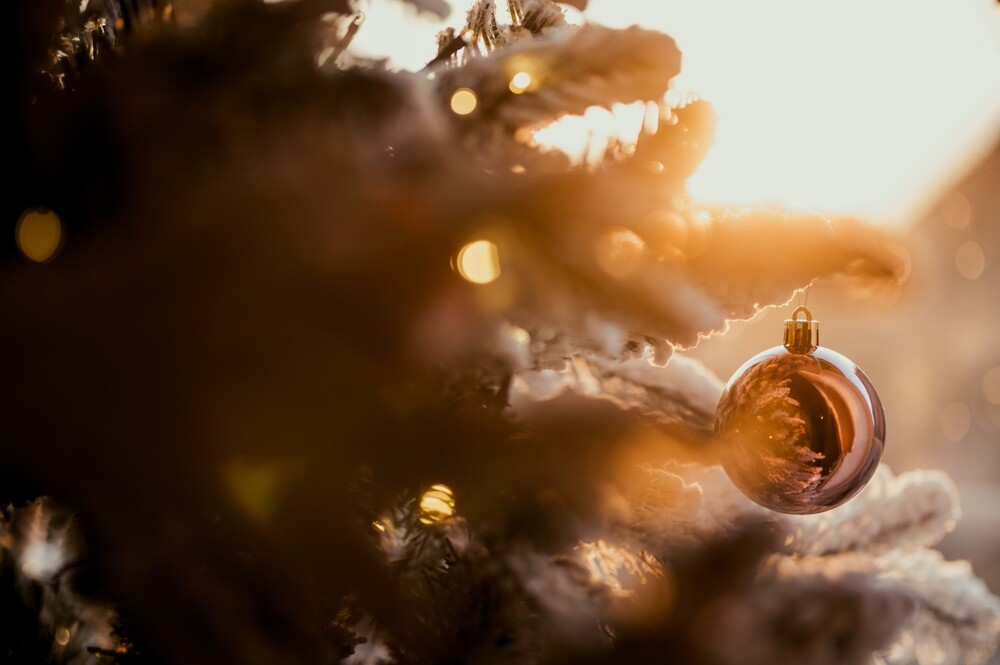 5. Kitchen Gadgets
If you have a chef or baker in the family, creating personalized kitchen gadgets for them is one of the best personalized Christmas gifts for family.
Create a wooden cutting board or charcuterie serving platter with your family name. Now your foodie relative can show off "Smith's BBQ" or "Jones' Country Kitchen" to go along with their delicious eats.
Or, create personalized gifts with a fun saying or phrase. This can be something your relative says to you all the time, or a family inside joke to make them smile every time they use the object.
Personal Christmas gifts for family can also be things you know that person likes. If they love roosters, for instance, you can get them towels, dishware, and decor with roosters on them. This will show your loved one that you care about their interests without necessarily putting their name on the item.
6. Gag Gifts
Depending on your family, gag gifts may be the way to go. You can take a funny photo of your loved one and put it on all kinds of things—t-shirts, socks, hats, phone cases, or even underwear!
These kinds of gifts are meant to be fun and silly and can give your loved ones a good laugh on Christmas morning when they open their gift.
7. Holiday Decor & Ornaments
While giving a personal Christmas for family members to use all year long is great, there are also a ton of super thoughtful holiday decorations you can personalize as a gift.
You can create custom ornaments with your family's name and the year to remember the celebrations you're having together. This is an especially great idea if there's a new baby or a marriage to remember from that year.
You can create this personalized Christmas gift for family ahead of time, or you can use the experience as part of the gift as well. Create your custom ornament together, and then you'll have the memories for years to come.
Shop our Collection of Christmas Gifts
If you're looking for unique and meaningful personal Christmas gifts for family, look no further. Shop Wendell August Forge's collection of Christmas ornaments and gifts for family today!