Posted by Erin Lewis on Aug 25th 2022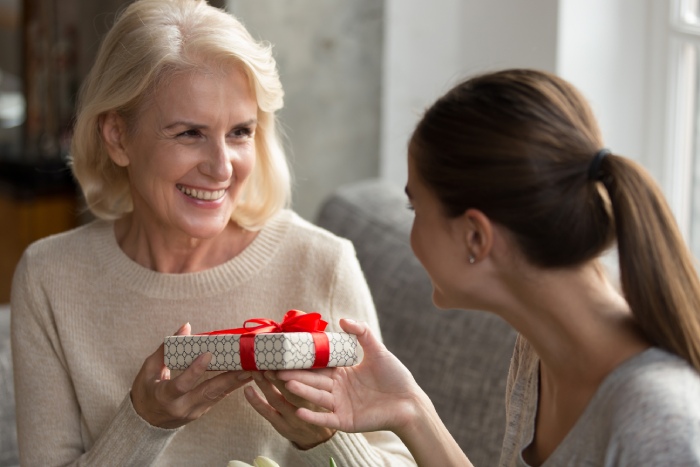 If you are looking for the perfect religious Christmas gift for your mom, you have come to the right place. We know how important Christmas is for your family, and we know how hard it can be to find unique and personal religious Christmas gift ideas for moms that mean a bit more than just Happy Holidays.
When it comes to a religious mom, gifts for Christmas should reflect her faith, her values, and her beliefs. And they should be things that she can cherish for years to come. You've given her a cross necklace, and a tote bag for her bible study, so this Christmas it's time for a personalized gift that's meaningful and thoughtful.
So to help you out this year, we've made a list (and checked it twice) of four excellent Christmas gift ideas for a religious mom.
A Mini Nativity Set
What could be a better Christmas gift for a religious mom than a stunning reminder of the reason for the season? This 10-Piece Mini Nativity Set is made of pewter and sculpted by our artisans. It comes in a beautiful wood gift box that can be customized for your mom.
Vintage-Styled Nativity Ornament Set
Ornaments are incredible religious mom gift ideas at Christmas. They are even better when they tell the story of the Nativity. And when they are this Vintage Nativity 6-Piece Ornament Set, they can do all of that in beautifully forged recycled aluminum. This 6-piece set is designed to resemble the ornaments that Mom had on her tree growing up and to become a cherished keepsake.
O Holy Night Christmas Tree Ornament
Or maybe your mom would prefer to tell the Nativity story in one single ornament. Our O Holy Night Christmas Tree Ornament celebrates the night of Christ's birth in forged aluminum lovingly adorned with Austrian crystals. This is a meaningful and festive religious Christmas gift for your mom.
Angel Of Harmony Tree Topper
One of our favorite religious Christmas gift ideas for mom is a new tree topper for the family Christmas tree. With brilliant religious imagery, tree toppers are a wonderful way to pay tribute to your faith.
Consider this jaw-dropping Angel of Harmony tree topper based on a design by renowned artist Alex Konahin. Lovingly crafted aluminum, and decorated in crystals, this topper features an angel playing the harp. The Angel of Harmony is sure to be the talk of the season and to give mom plenty of joy this Christmas.

To see more religious Christmas Gifts for mom, shop now! You are sure to find the perfect gift at Wendell August Forge.